High-speed CBR theorie Auto Arabisch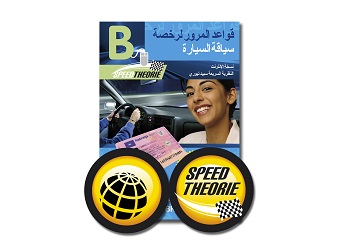 Inhoud High-speed CBR theorie Auto Arabisch
VekaBest Speedtheorie Arabisch
Specificaties High-speed CBR theorie Auto Arabisch
High-Speed CBR theory is the most efficient internet training in the Netherlands! The theory and practice questions are based on the same topics as the latest CBR test.

The training consists of 14 short chapters each covering a main topic of the CBR theory test, followed by some tough CBR practice questions. The chapters and questions are all written in Arabic. Your online account will be valid for 3 months after activation of your log-in code.

You will receive your log-in code by e-mail after you have paid by iDeal or Paypal.
Bestellen